If YOU Do Not Invest In Yourself -
Are You Ready To Move Your Career Up A Notch?

Quick Notes - Short And Sweet
The concept behind the quick notes is simple – everything that you need to know, and nothing that you don't need to.
Every business book that you get has a core message – that can be summarised in about 8 pages. There are entire businesses whose sole reason for existence is to simplify business books down to their core message and take out all the fluff.
Our quick notes series is meant to do that. We want to give you just the core messages on the topic. There is no fluff, no anecdotal stories, no tangents and certainly nothing else that will fill up the pages without giving you meaningful content.
Why take 200 pages to say what can be said in 20-40 pages? Who has time to read through non-essential material anymore?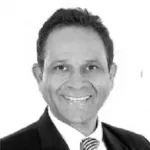 Today, Vivek and his partners are among 20-30 people on the planet earth who have this deep understanding of supply chain systems, practices and tools. CEOs, COOs, executives and Boards call them in most challenging situations once they know the full potential of supply chain based transformations. Following are key milestones in Vivek's journey:
Started in 1983 as a merchant navy cadet at 18 years age, worked his way to qualify as a Captain – qualified to take command of any merchant ship, worldwide.
Earned a top tier MBA from UNSW at the top of his class.
Joined highly regarded strategy consulting firm Booz Allen & Hamilton, consulting to the CEOs, Boards and senior management of global corporations within Australia.
To learn and specialise in supply chain – against all odds, sought out the co-inventor of supply chain in Germany and convinced him to be a partner in his firm, GLOBAL SUPPLY CHAIN GROUP, launched in January 2000.
More than 500 successful blue chip projects with high impact business transformations in large corporations using the full power of SUPPLY CHAIN MANAGEMENT.
4 Seminal and path breaking business books IN SUPPLY CHAIN MANAGEMENT – these are available in bookstores and universities and libraries worldwide.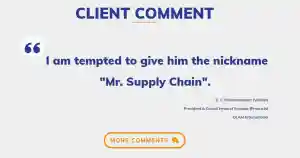 Our Clients come from a variety of industries – yet they have a common element. They rarely rest on their laurels, and are always looking to do better with less resources.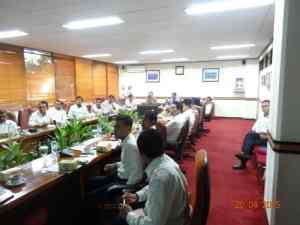 OUR PROJECTS - EFFECTIVE TRANSFORMATIONS
In the last 20 years we have completed more than 500 projects. Click below to see a sample of our projects.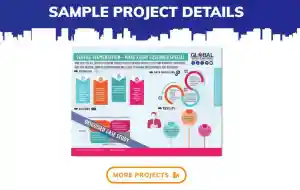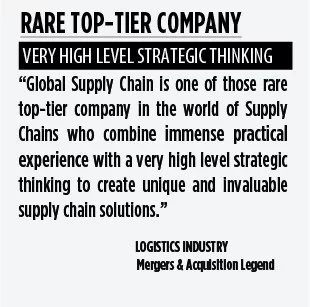 We accept the following payment methods:
We've updated our returns policy