A COMPANY IS KNOWN BY THE COMPANY IT KEEPS
Typical And Ideal Clients
Our ideal clients are companies and executives who don't wish to keep asking "What now?" They acknowledge internal challenges and changes in the marketplace as the first step. Typically, they know that if they attempt to do everything themselves, even with the best internal teams, they will not get to the end-goal within the limited time-frames they have.
They are sophisticated users of top-tier management consultants, and know the difference between McKinsey and EY. They are not starry eyed about the brands, and know the inherent value of the actual time that senior partners spend on their premises, on their projects.
Risk Minimisation And Profit Optimisation
These are supply chain businesses with huge manufacturing, distribution, logistics, purchasing and inventory footprints. They know a business transformation is the next step, which can unleash the real power of their supply chain network while:
Minimising RISK
Maximising PROFITABILITY
Leveraging long term partnership with global thought leaders
Following are some of the companies that have benefited from the know-how, network and results of our team (scroll left or right to see more):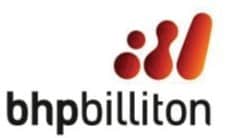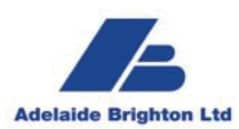 Our Clients say it better than we ever could: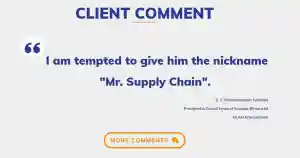 Our Clients come from a variety of industries – yet they have a common element. They rarely rest on their laurels, and are always looking to do better.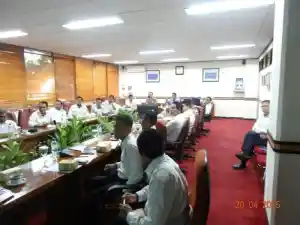 OUR PROJECTS - EFFECTIVE TRANSFORMATIONS
In the last 20 years we have completed more than 500 projects. Click below to see a sample of our projects.