BOUTIQUE CONSULTING IN GLOBAL SUPPLY CHAIN GOVERNANCE & STRATEGY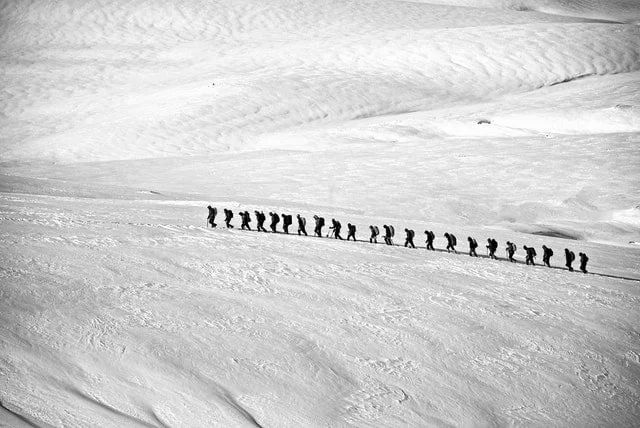 We are arguably one of world's first top tier strategy houses focused entirely on the art of supply chain management.
Since January 2000, our supply chain pioneers and thought leaders have powered business transformations in blue chip corporations, to continually strengthen and safeguard profitability.
Very few people know supply chains like we do. Retail, beverages, food, milk, dairy, meat, livestock, explosives, chemicals, cotton, rice, graphite, solar power, natural gas, crude oil, fertilizers, electronics, packaging, glass manufacturing, machine parts, automobiles, industrial goods, mining, etc are just some of the industries where boards and executives have benefited from our proprietary knowledge.
We strengthen your profitability from within your supply chain. Your profits are under constant attack from your suppliers, your competitors, your customers and many other directions.
We have created a seamless organisation that transcends national boundaries to serve global clients with elegance and panache.
We safeguard your profits by bolstering your supply chain in a robust and systematic manner. Post-COVID-19, supply chain attacks on your profitability are growing. Your margins should not be at the mercy of others.
Measured against MBBB firms and their clones, our key differentiation is that we achieve better results with smaller teams - due to undivided attention of world's best experts in our field. Today we carefully choose projects to continue enhancing our thought leadership in supply chains.
To be the premier thought leadership institution in Supply Chain governance and strategy - working with the boards, CEOs, and our client teams to strengthen profitability of our clients' corporations.
Our values help our team leverage our knowledge base to create outstanding results. Click here to see our values – Our Values
Our Clients say it better than we ever could: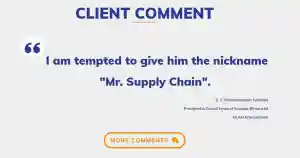 Our Clients come from a variety of industries – yet they have a common element. They rarely rest on their laurels, and are always looking to do better.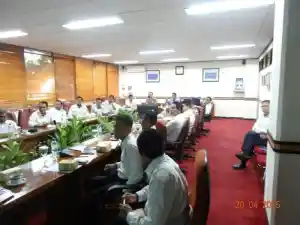 OUR PROJECTS - EFFECTIVE TRANSFORMATIONS
In the last 20 years we have completed more than 500 projects. Click below to see a sample of our projects.