If YOU Do Not Invest In Yourself -
Are You Ready To Move Your Career Up A Notch?

Savings Service And Supply Chain Continuity
Global Supply Chain Group's Guide to Production Planning
$1,970.00
Right in the centre of the bull's eye, in the middle of the supply chain management universe, sits production planning and scheduling. Whether you are making to order, or making to stock, or something in the middle (such as assemble to order, or sub-assemble to order, or some other variant of the postponement strategy), production planning is where the demand meets the supply in its most brutal reality. Err on one side, and you make too much, and waste. Err on the other side, and you make too little, and run out.
The pressure is intense, the stakes are very high and nobody is happy – no matter how much you reconcile the opposites. Yet, you have to do this on a daily basis in every production plant. This report helps you do it as best as you could.
Description
Global Supply Chain Group's Guide to Production Planning
This guide is for the serious players
We get into the heart of the supply chain where demand signal is matched with a corresponding supply response in time and space, mainly supply response from production. A deep dive into the production engine of the modern corporation to see how things could be improved inside out.
There was a time when production planning happened in isolation, deep in the trenches, away from the hustle and bustle of the market place.  That time is long gone with the advent of supply chain management.
Today, you have to take the end-to-end supply chain perspective
You have to marry the demand plan with the inventory plan and the production plan. And, you have to consider the forecasting error and lead time variance to come up with a holistic picture of a fulfilment strategy. Production planning takes a much more evolved role in this new world order.
This report is for aspiring production planners, new production planners, or those production planners who want to continually improve their effectiveness to expand their skill sets beyond the narrow range they get boxed into. It is also useful for those who manage and control production planners.
This report will outline the modern art and science of production planning in all its intricate detail. It will describe the inputs, the outputs and the process of production planning and how it relates to demand planning, inventory targeting, transportation planning, fulfilment planning, procurement planning, warehousing planning, pick and pack planning, as well as the scheduling of all these activities.
Production planning need not be stressful, or wasteful
If you are the right person for this report, you can use it for a step by step guidance on designing and executing a comprehensive production planning process for your company. Alternatively, you can use it to cross-check your process. There are many ways of doing anything, and this report outlines a composite of the most popular and effective ways. You will need to use your judgement to adapt and adopt these processes for your own company.
Relying on tradition is foolhardy
Traditionally, the most analytical of the engineers were put into production planning and shown the ropes by their predecessors who carried out the conventional production planning processes within a manufacturing setting.
In most cases, they were left on their own to grapple with the pressures from finance to reduce costs and inventories, pressures from sales to produce everything just at the right moment magically, and pressures from operations to minimise the changeovers and set up downtimes.
It was hoped that somehow they would be able to cope with all these pressures and also produce plans that would simultaneously satisfy the customers, the sales, the finance, the operations and the procurement teams. Last-minute change requests were common, and the stresses were the accepted part of doing business.
The situation started to change with better supply chain planning processes and tools. Some pressure, some wastage of production times, and some extension of lead times would always have to be acceptable. Still, it is useful to know the best ways of minimising these undesirable elements – especially when better tools and better processes can alleviate the situation significantly.
Defuse conflict, reduce pressures
Imagine what would happen if you knew the tricks to immediately get rid of the pressures from whichever side it comes because not only you know their motives, but also you know what would move them to accept your position and constraints. Whether it is the CFO, or the Plant Manager, or the Sales VP, you can stand your own because your processes are robust, your data is impeccable, and your results are unchallengeable. This report will help you move towards that goal.
Prove your point, don't just argue it
Production planning is open to challenge from all directions. Unless you have the statistics, your results, your methods, even your tools are susceptible to persistent cross-examination. It is useful to anticipate the challenges from various directions and keep statistics on the wall. This report will show you how.
Show progressive improvements in all measures
It is easy to fall in the trap of becoming focused on just one measure and exclude all else. We have seen companies that were so focused on customer satisfaction that they forgot to be profitable – true story; we have written a blog about it in another place. Sure, from time to time, the senior management will direct the focus to a single measure in response to quarterly results and budgetary reviews, and you have to pay special attention to it. Yet, never ignore the big picture. This report will show you how.
Gain credibility, move to newer heights
If you aspire to be a production planner for the rest of your life, you will appreciate the extra credibility you get out of robust processes and reliable statistics. If, on the other hand, you aspire to move to bigger and better places, you have to demonstrate that you are ready for those. This report will show you how to do that in either case.
If this is the right report for you, buy it above. If you need more information on this report – click here…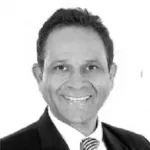 Today, Vivek and his partners are among 20-30 people on the planet earth who have this deep understanding of supply chain systems, practices and tools. CEOs, COOs, executives and Boards call them in most challenging situations once they know the full potential of supply chain based transformations. Following are key milestones in Vivek's journey:
Started in 1983 as a merchant navy cadet at 18 years age, worked his way to qualify as a Captain – qualified to take command of any merchant ship, worldwide.
Earned a top tier MBA from UNSW at the top of his class.
Joined highly regarded strategy consulting firm Booz Allen & Hamilton, consulting to the CEOs, Boards and senior management of global corporations within Australia.
To learn and specialise in supply chain – against all odds, sought out the co-inventor of supply chain in Germany and convinced him to be a partner in his firm, GLOBAL SUPPLY CHAIN GROUP, launched in January 2000.
More than 500 successful blue chip projects with high impact business transformations in large corporations using the full power of SUPPLY CHAIN MANAGEMENT.
4 Seminal and path breaking business books IN SUPPLY CHAIN MANAGEMENT – these are available in bookstores and universities and libraries worldwide.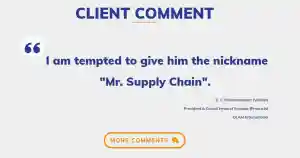 Our Clients come from a variety of industries – yet they have a common element. They rarely rest on their laurels, and are always looking to do better with less resources.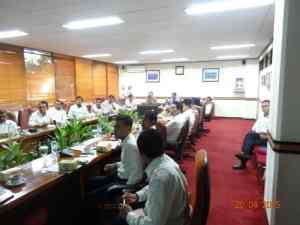 OUR PROJECTS - EFFECTIVE TRANSFORMATIONS
In the last 20 years we have completed more than 500 projects. Click below to see a sample of our projects.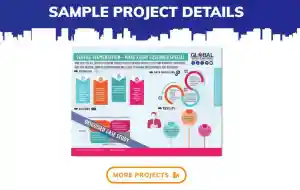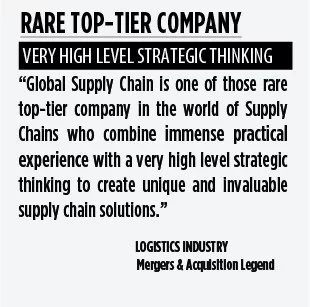 We accept the following payment methods:
We've updated our returns policy