If YOU Do Not Invest In Yourself -
Are You Ready To Move Your Career Up A Notch?

Savings Service And Supply Chain Continuity
Use Supply Chain For Innovation – Frameworks, Case Studies and Guidelines
$9,200.00
This report outlines case studies of how companies have used supply chain to design better products, faster than their competitors.
Having done that it outlines real life frameworks based on our project experience which can be used by any company to do exactly the same thing and bridge the gap between design and commercialisation of new products.
It also outlines the key guidelines to assure your success on your innovation trail.
To see who this report is written for, and whether this report is for you or not – read the description below.
Description
Use Supply Chain For Innovation – Frameworks, Case Studies and Guidelines
If supply chains are the engines of modern commerce, then innovation is widely regarded as the engine of growth in the modern economy. Yet, few people would use supply chain and innovation in the same sentence.
Nobody gives supply chain any credit for innovation within their companies. That is one of the reasons why supply chain executives rarely venture to talk about innovation within their companies. In fact, for serious discussions about innovation, they would rarely get a seat at the starting table.
That is because supply chain executives focus so much on efficiency, logistics, and cost of delivery that they seldom gain a reputation as promoters of innovation in their company. Now contrast this with the situation in one of the most innovative companies on earth today – Apple.
We will come to the story of supply chain led innovation in Apple later on, but let us first talk about who this report is for.
Myths about innovation abound
You will benefit from this report only if you are open to the belief that supply chains can be engines of innovation within companies. If your mind is already made up that supply chains have nothing to do with innovation then please do not waste your time and money to buy this report.
You also need to be able to influence the strategy and action within your company. If you have very limited influence on these, your knowledge of supply chain led innovation with be no use to you, or your company.
Whether you work within supply chain discipline, or not – this report will be useful to those senior managers who are seriously looking for a better way to make innovation a routine activity. Those who want to foster development of new products and new processes. Those who want to develop new processes, new methods, new technologies and new materials.
Those who still believe in lone rangers toiling away in underground laboratories need not get this report
Some people persist with this image of a mad scientist toiling away 22 hours a day in dungeons till a happy accident leads to a breakthrough. If ever this depiction of innovation was correct, those days are long gone. The picture of innovation looks very different today.
Design new products, FASTER than anyone else
Today, you will need the full power of your entire supply chain and business network to cut the new product development cycle time to beat your competitors. No company, not even Apple (worth nearly $2 Trillion today), is big and smart enough to be able to do everything by itself.
Steve Jobs called it "Deep Collaboration" or "Concurrent Engineering"
Google these two terms and see how Steve Jobs used supply chain led innovation to kickstart the smartphone revolution and stay ahead of the competitors at every step. No wonder, Steve Jobs chose his supply chain guru to succeed him, and his successor, Tim Cook,  has since then built nearly $1 trillion of value, almost the same amount of value as Steve Jobs did prior to him. The entire story is told in this report, is with a read.
Only supply chain can bridge the gap between a new design, and its commercialisation
It is one thing to design something, and a completely a different challenge to commercialise it profitably. And, if you think that the supply chain for a newly designed product or a new company is the same as the supply chain for a well established one, you need to reconsider your premises. In practical projects, we have seen the gap between these two. Only well-versed supply chain experts can close that gap adroitly. Our Supply Chain Maturity Model will help you bridge this gap.
Want to make your innovation success endure?
Multiple generations of same product will help you phase innovation profitably into the marketplace. A different supply chain configuration is required for end-of-lifecycle product generation. In fact, in each phase of its lifecycle, the product needs a very different supply chain configuration. It is a fine balance to derive maximum profitability from the current generation of the product, while also launching the next generation of the product to keep you ahead of the competitive curve. This report shows you how to do that.
Imagine innovation when the entire supply chain universe lines up in your favour
Some people think it is a coincidence when things work out in your favour. Others know how to make the things work out in their favour. We have been part of the journey alongside the CEOs, COOs and boards of multiple companies on the innovation trail. This report is based on those intense experiences – it is not theoretical dreaming of an academic written after a plethora of sketchy interviews.
Why so many companies falter along the innovation trail?
A classic conundrum is what comes first – the demand, or the supply. Half the world believes that if you build a better mousetrap the world will beat the path to your doorsteps. But ask any marketing professional, and s/he will tell you that even the best products find no takers unless they are 'sold' properly.
This is not a conundrum you can resolve easily, you just have to be prepared for either eventuality. Rarely will the demand match supply – almost in every other case you will have to 'manage' one or the other, often both together. In new products, new manufacturing systems and new supply chains, this conundrum presents its owns unique challenges. This report will outline those challenges and help you resolve them.
If you have already determined that this report is for you or not – then great, buy it, or skip it. On the other hand, if you are still undecided, and need more information on this report – click here…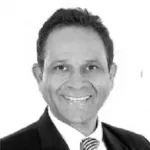 Today, Vivek and his partners are among 20-30 people on the planet earth who have this deep understanding of supply chain systems, practices and tools. CEOs, COOs, executives and Boards call them in most challenging situations once they know the full potential of supply chain based transformations. Following are key milestones in Vivek's journey:
Started in 1983 as a merchant navy cadet at 18 years age, worked his way to qualify as a Captain – qualified to take command of any merchant ship, worldwide.
Earned a top tier MBA from UNSW at the top of his class.
Joined highly regarded strategy consulting firm Booz Allen & Hamilton, consulting to the CEOs, Boards and senior management of global corporations within Australia.
To learn and specialise in supply chain – against all odds, sought out the co-inventor of supply chain in Germany and convinced him to be a partner in his firm, GLOBAL SUPPLY CHAIN GROUP, launched in January 2000.
More than 500 successful blue chip projects with high impact business transformations in large corporations using the full power of SUPPLY CHAIN MANAGEMENT.
4 Seminal and path breaking business books IN SUPPLY CHAIN MANAGEMENT – these are available in bookstores and universities and libraries worldwide.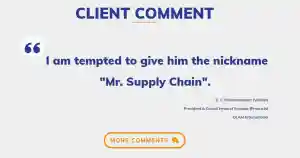 Our Clients come from a variety of industries – yet they have a common element. They rarely rest on their laurels, and are always looking to do better with less resources.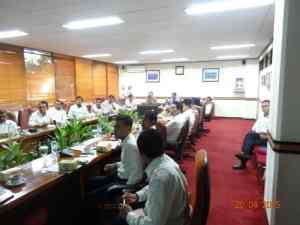 OUR PROJECTS - EFFECTIVE TRANSFORMATIONS
In the last 20 years we have completed more than 500 projects. Click below to see a sample of our projects.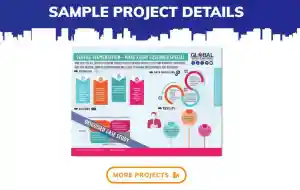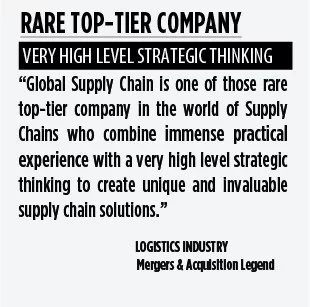 We accept the following payment methods:
We've updated our returns policy