If YOU Do Not Invest In Yourself -
Are You Ready To Move Your Career Up A Notch?

Savings Service And Supply Chain Continuity
The Journey From Supply Chain to CEO
$12,790.00
For the past century, most CEOs in large corporations have come from the functional areas of finance, marketing, or sales.
About two decades ago a new trend, of cross-functional CEOs, mainly from the area of strategy emerged. Most of them came from strategy consulting companies such as McKinsey, BCG or Bain.
However, in the past few years, a new breed of CEOs, from another cross-functional area – supply chain management, have emerged. Tim Cook of Apple was just one of the most famous ones. You have to ask yourself the reason for this new trend, and how you can make use of this trend to your benefit.
If you are interested in knowing more about the journey from supply chain to CEO, read the full description below.
Description
The Journey From Supply Chain to CEO
Not every supply chain manager will make it to the rank of CEO of his company, or any other company. In fact, in their most honest moments, most supply chain professionals express happiness and relief if they pass an entire day without being shouted at by sales, finance, marketing or the CEO.
However, there is another rare breed of supply chain professionals who take their role on the front foot. Many of them are on their path to the role of CEO within their own company, or some other company. This report is intended for those people so that rather than find their paths by trial and error, they can see a clear path forward.
Every board director today would know a good lawyer from a bad one. Similarly, they would easily distinguish a good accountant from a bad one. Very few, if any, board director today would know a good supply chain, from a bad one. Yet, the impact of supply chain skill set on the company performance is far deeper than any of the other skill sets.
Having taken this journey alongside a number of our clients in the past two decades, we have identified the biomarkers that distinguish a successful path from a one that leads to nowhere. If you are curious about the journey, or want to start on your own journey, consider getting this report as a start. While there are no guarantees in life, it may turn out to be one of the best investments your company ever made.
If you want more information on this report – click here…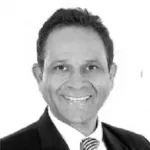 Today, Vivek and his partners are among 20-30 people on the planet earth who have this deep understanding of supply chain systems, practices and tools. CEOs, COOs, executives and Boards call them in most challenging situations once they know the full potential of supply chain based transformations. Following are key milestones in Vivek's journey:
Started in 1983 as a merchant navy cadet at 18 years age, worked his way to qualify as a Captain – qualified to take command of any merchant ship, worldwide.
Earned a top tier MBA from UNSW at the top of his class.
Joined highly regarded strategy consulting firm Booz Allen & Hamilton, consulting to the CEOs, Boards and senior management of global corporations within Australia.
To learn and specialise in supply chain – against all odds, sought out the co-inventor of supply chain in Germany and convinced him to be a partner in his firm, GLOBAL SUPPLY CHAIN GROUP, launched in January 2000.
More than 500 successful blue chip projects with high impact business transformations in large corporations using the full power of SUPPLY CHAIN MANAGEMENT.
4 Seminal and path breaking business books IN SUPPLY CHAIN MANAGEMENT – these are available in bookstores and universities and libraries worldwide.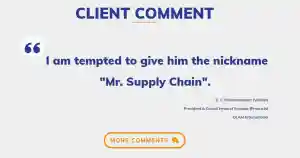 Our Clients come from a variety of industries – yet they have a common element. They rarely rest on their laurels, and are always looking to do better with less resources.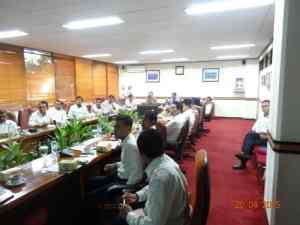 OUR PROJECTS - EFFECTIVE TRANSFORMATIONS
In the last 20 years we have completed more than 500 projects. Click below to see a sample of our projects.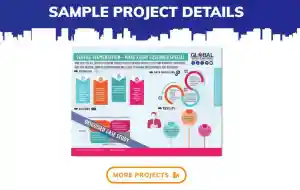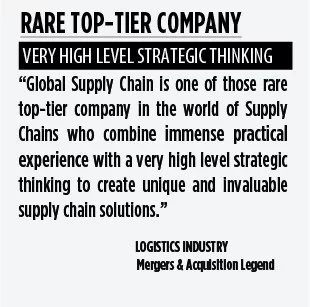 We accept the following payment methods:
We've updated our returns policy