If YOU Do Not Invest In Yourself – 
Who Will Bet On You?
COO's Action Guide To Supply Chain Methodologies
Are You Ready To Move Your Career Up A Notch?

COO's Action Guide to Supply Chain Methodologies
$12,700.00
Due to considerable overlap between operations and supply chains, there is frequent confusion leading to inaction or confusing action. Have you ever wondered:
So where are the boundaries between the two?
How are these two supposed to interact and support each other?
Is there an ideal situation where both operations and supply chain perform their roles to get the best outcomes for the company?
How can supply chain teams get the best out of operations teams, and vice versa?
What organisation structure would be required to do so?
If you have frequently encountered problems due to lack of clarity on these questions, and other similar questions, read the full description of this report below to see if this will be useful for you.
Description
COO's Action Guide to Supply Chain Methodologies
COOs are strong operations persons, generally very close to the CEOs in their companies. They are also most times seen as the stand-in for the CEOs and in many cases do the leg work for the CEOs.
They are extremely good in tactical execution of the decisions and are efficiency-driven and cost-focused in their approach to decision making. In many cases, they are akin to the XO in the military setting, or chief officer of the ship – day-to-day in charge of operations.
In most cases, they have come up through the ranks, mainly in operations but might have spent some time in finance, sales or marketing. That is why they have very good knowledge of the entire business and can stand-in for the CEO when required.
Despite having good supply chain knowledge, there are several reasons most COOs never succeed in getting the best value out of their supply chains. Also, many boards see their COOs as weak in innovation, B2B collaboration and product phasing. Finally, most COOs lack the knowledge of full potential of their own supply chains, and the way to differentiate a good supply chain from a great supply chain.
This report discusses reasons for these shortcomings, and ways to overcome them.
If you want more information on this report – click here…
ABOUT THE PRINCIPAL AUTHOR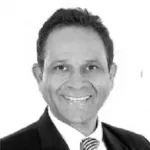 Today, Vivek and his partners are among 20-30 people on the planet earth who have this deep understanding of supply chain systems, practices and tools. CEOs, COOs, executives and Boards call them in most challenging situations once they know the full potential of supply chain based transformations. Following are key milestones in Vivek's journey:
Started in 1983 as a merchant navy cadet at 18 years age, worked his way to qualify as a Captain – qualified to take command of any merchant ship, worldwide.
Earned a top tier MBA from UNSW at the top of his class.
Joined highly regarded strategy consulting firm Booz Allen & Hamilton, consulting to the CEOs, Boards and senior management of global corporations within Australia.
To learn and specialise in supply chain – against all odds, sought out the co-inventor of supply chain in Germany and convinced him to be a partner in his firm, GLOBAL SUPPLY CHAIN GROUP, launched in January 2000.
More than 500 successful blue chip projects with high impact business transformations in large corporations using the full power of SUPPLY CHAIN MANAGEMENT.
4 Seminal and path breaking business books IN SUPPLY CHAIN MANAGEMENT – these are available in bookstores and universities and libraries worldwide.
Our Clients say it better than we ever could: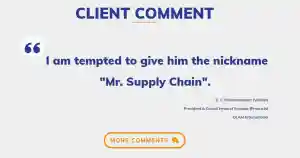 Our Clients come from a variety of industries – yet they have a common element. They rarely rest on their laurels, and are always looking to do better with less resources.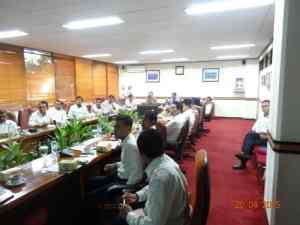 OUR PROJECTS - EFFECTIVE TRANSFORMATIONS
In the last 20 years we have completed more than 500 projects. Click below to see a sample of our projects.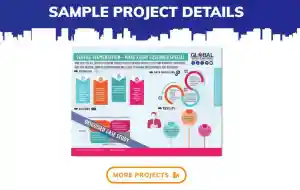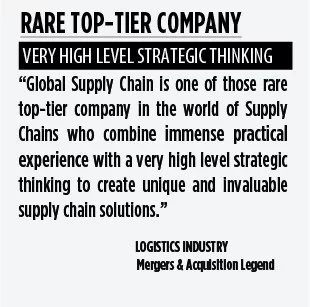 WHAT OTHERS ARE SAYING ABOUT OUR WORKS
[rev_slider alias="wide-testimonials1"][/rev_slider]