Description
How Savvy CFOs Use Supply Chains To Control Their Financial Exposure?
CFOs ARE IN A UNIQUE POSITION OF AUTHORITY AND CONTROL INSIDE AN ORGANISATION
Every CFO knows how their supply chain creates the most amount of financial exposure on a daily basis. They also know that when it comes to corporate governance, the supply chain is the biggest point of vulnerability.
CURRENT FINANCIAL TOOLS FOR BUSINESS TRANSFORMATION ARE NOT UP TO THE MARK
The stock trade tools of the trade of finance departments – management accounting, cost accounting and financial reporting – were all invented long before supply chains came into existence in the late 70s.

DUPONT FORMULA IS GOOD TO EXPLAIN THE EFFORTS AFTER THE EVENT IN FINANCIAL TERMS BUT THEY ARE RARELY ENOUGH TO FIND NEW MEANS OF TRANSFORMING BUSINESSES.

ADDING MORE LAYERS OF AUDITING & COMPLIANCE WILL GIVE YOU MORE CONTROL, BUT IT WILL RARELY GENERATE MORE NEW IDEAS FOR ACTUAL BUSINESS TRANSFORMATION.

IN THE ZERO INTEREST RATE POLICY (ZIRP) ERA, FINANCIAL ENGINEERING HAS LOST ITS EFFECTIVENESS.
WE NEED NEWER CROSS FUNCTIONAL FINANCIAL TOOLS GEARED TOWARDS BUSINESS TRANSFORMATION SUCCESS
No wonder then, it appears that most companies run two planning processes in parallel – one in finance with periodic budgeting and variances, and the other in the supply chain with sales and operations planning. Almost every company makes at least some effort to reconcile these two parallel universes within their planning and control world.
But that is not the only reason why supply chains can leave massive financial exposure for a company.
In a smaller frame, If they were to do a full-fledged audit of their freight service providers, CFOs would find that it is almost impossible to reconcile the invoices to the contract rates per work item and a factual work records from their ERP system.
This report outlines cross-functional financial tools for the business transformation that CFOs can use to lead the way to a successful outcome. Today, one of the most pressing concerns of every board of directors is CEO and executive succession.
BUSINESS TRANSFORMATION AND LEADERSHIP SUCCESS COMES FROM CROSS FUNCTIONAL INTEGRATION ABILITY
If a CFO can find inside information on how to integrate cross-functional teams effectively, the board of directors would regard their capabilities a notch above the rest of the executives.
Boards want C-LEVEL executives who can step into a CEO's shoes at a moments notice, if necessary. What distinguishes a C-LEVEL functional expert from a near C-LEVEL is their ability to see the BIG PICTURE.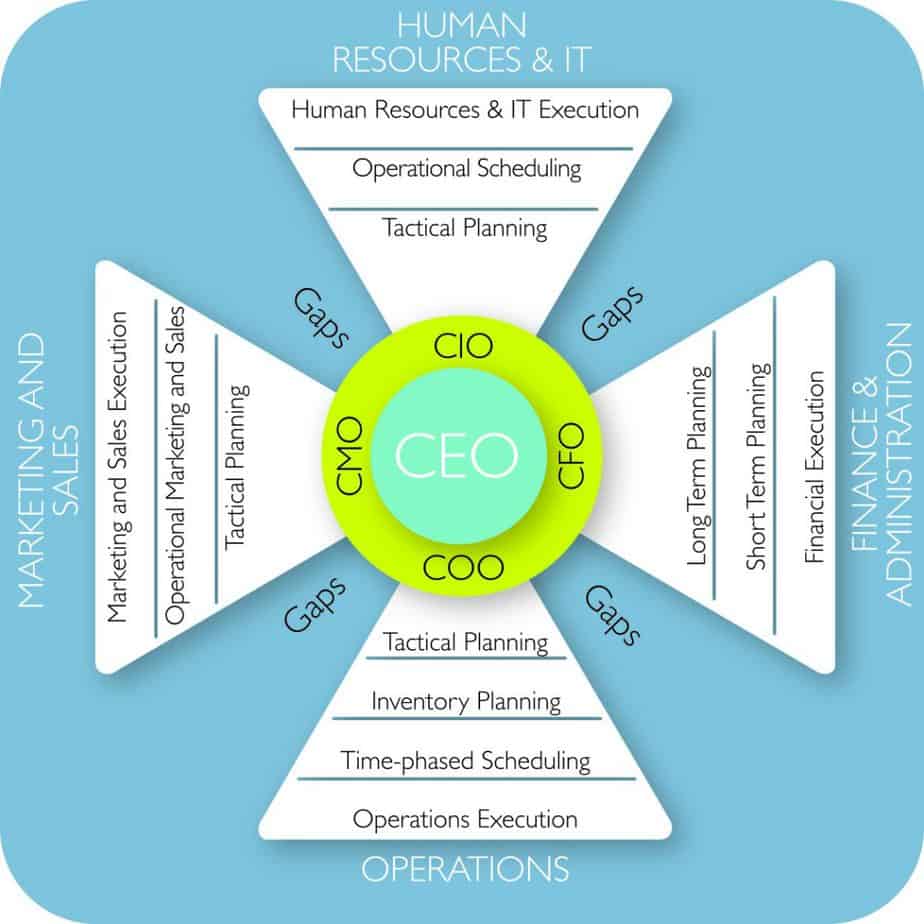 The higher the level, the closer functions have to work together in order to reduce the gaps in between the different functions of the organization. Reducing the gaps enables to align each function to the overall business strategy.
Business Transformation can only be done successfully if the gaps between departments are overcome in order to implement the same strategy throughout the company. Due to these gaps, departments continue to work in silos which causes a lot of confusion, duplication and lack of co-ordination.  Supply chain management was created to help overcome these gaps, and work towards a more tightly integrated company.
The integration enables strategies to be implemented a lot more effectively and transformations to be done by the company as a whole instead of a different department individually.
If you want more information on this report – click here…