If YOU Do Not Invest In Yourself -
Are You Ready To Move Your Career Up A Notch?

Savings Service And Supply Chain Continuity
A Handbook of Freight Management Secrets
$9,870.00
WHY SO MANY FREIGHT MANAGERS APPROACH THE MARKET AT THE WRONG TIME, AND WHAT DO THEY LOSE AS A RESULT?
Have you ever wondered:
Why freight is so difficult to manage that unless you are an industry veteran with inside knowledge from every side of the fence, you are likely to be on the wrong end of the bargain almost every time?
What are the most common antidotes to poor management practices – and why they are almost all wrong?
What illegal practices have many of the biggest freight companies in the world been CONVICTED of, and how they could immensely harm your freight management outcomes?
Why Amazon takes freight management so seriously, and if you want your business to survive, you should too?
What are nine skilful ways of engaging the freight market? and which one is the best for you depending on current circumstances?
How to make sure that you get the best price on freight every time, and can 'prove' it to your peers and bosses that it is as good as it gets?
How to lift the 'veil of mystery' created by archaic practices and contracts in the shipping market?
Why benchmarking for freight rarely works well enough to be of any use?
Why generic procurement software such as AXXXX never works well enough for buying freight?
Why strategic sourcing of freight leads to a lot of work with no real results? How you can save yourself a lot of trouble?
WHAT kind of freight contracts to never sign, and WHY?
If any of the above questions have ever exercised your mind, get this report.
You can also read the full description below to see more information.
Description
A Handbook of Freight Management Secrets – Savings, Service and Supply Chain Continuity
This report was written by experienced shipping industry veterans, with the additional help of some of the best employees who worked in very high positions at the largest freight companies, as well as the largest shippers on earth.
These strategies work and have been proven in a large number of real-life freight management strategy consulting projects.
This report is also updated at regular intervals – and when you purchase this report, you will also get the next update of this report for free.
A CONSTANT PRESSURE TO JETTISON COSTS
Executives face constant pressure to shed cost burdens wherever they can in their business. Yet, it takes more than getting three quotes and picking the best one out of them. If only it was that easy!
In fact, just asking for competitive quotes, is a really ineffective way of managing freight. The quotes you are going to get will be equally bad because all the vendors immediately know that
(A) you are a novice (who might be pretending to be a veteran), and,
(B) you are merely going through the exercise for the sake of activity.  If you also engage a management consultancy while doing this exercise, there is an additional third signal to the market – that
(C) you still have spare cash in the cash box.
There is one more reason – we will come to it later.
Everyone who is experienced in freight management knows that freight buying is in fact very complex. Bosses and peers assume freight buying is simple and a piece of cake, till they are forced to face reality.
END-TO-END SHIPMENTS – UNEXPECTED SURPRISES AT EVERY TURN
Countless amounts of issues can occur in-between the whole end-to-end movement, a matter of fact, more than 70 hand-over points exist in some shipments. Imagine how many things can go wrong.
All these issues blow up the costs – and your reputation. That is unless you have a guide that clearly highlights all the more common traps laid out for you by the so-called scrupulous players in the game.
IF YOUR FREIGHT COMPANY STUMBLES EVEN ONCE, YOU WILL NEVER STOP HEARING ABOUT IT
We have all been there.
You know what happens when your service provider trips over even once. That constant reminder by your peers, your customers, and perhaps even your own boss, reminding you about that one time.
Not only that – your company can be exposed to onerous penalties for non-delivery. All because your freight company did not live up to its part of the bargain.
Remember those moments where you thought and were sure to have gotten the best price.
But then there are your intuitions telling you, "Did I really just get the best price, I could have got a lower price".
FREIGHT MANAGEMENT BECOMES A 24 BY 7 JOB
You are on the hook to make sure that the whole shipment goes through smoothly end to end. But there they are, the unexpected calls you get past midnight hours- hassling you about your packages, boxes, cargos, and even paperwork. Asking all sorts of unholy questions, pushing costs way above what you thought your company would pay.
A STRANGE MARKET – THERE ARE TOO MANY SHIPS AND TRUCKS, YET NEVER ENOUGH WHEN YOU NEED THEM
Highly cyclical nature of freight cycles.
Takes time to put more ships and trucks on the sea/road – inflexible supply in short term.
Sellers try to create misinformation and shortages by manipulating perception to their advantage.
STRATEGIC SOURCING IS ONE OF THE WORST METHODOLOGIES TO MANAGE FREIGHT TODAY
Yet your strategic consultants and software companies still try to tout it to senior management.
The resulting savings never really manifest – they are illusory.
A lot of money is spent on the consultants, a lot of activity is created, and the real freight costs remain the same in the end.
Why?
SHIPPING CONTRACTS  – ARCHAIC PRACTICES, INDECIPHERABLE LANGUAGE
You need an advanced degree in shipping law to JUST understand freight contracts. Yet buyers are forced to sign these things in order to continue to do business.
Most freight contracts are one-sided, favour the freight companies, and, are almost always used as standard forms. The language is difficult to understand, and most of it is out-of-date with the current business realities, and technology.
EXPEDITING REQUESTS ARE THE SINGLE BIGGEST CAUSE OF HIGH FREIGHT COSTS
When your production planners, procurement, customers and production controllers make last-minute requests to ship goods – little do they know the financial impact of this on freight purchasing.
HUGE RISKS INVOLVED – FREIGHT SPEND IS ALMOST INDEFENSIBLE IN ANY AUDIT
When the invoices are impossible to reconcile against the contracts. Records of your rates and activities are not helpful in this situation. They are not precise enough for you to stand up to the scrutiny of proper audits.
TIMING OF YOUR MARKET ACTIVITY IS CRITICAL
More than almost any other item that your company buys – freight is rife with difficulties. Timing is one of them. Freight cycles are regular, if not predictable. You will look for the right signs if you know the freight cycles in detail.
This report was written not only by experienced shipping industry veterans but with the additional help of the best employees who worked in very high positions at the largest freight companies, as well as the largest shippers on earth.
These strategies work and have been proven in a large number of real-life freight management strategy consulting projects.
This report is also updated at regular intervals – and when you purchase this report, you will also get the next update of this report for free.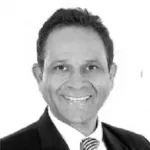 Today, Vivek and his partners are among 20-30 people on the planet earth who have this deep understanding of supply chain systems, practices and tools. CEOs, COOs, executives and Boards call them in most challenging situations once they know the full potential of supply chain based transformations. Following are key milestones in Vivek's journey:
Started in 1983 as a merchant navy cadet at 18 years age, worked his way to qualify as a Captain – qualified to take command of any merchant ship, worldwide.
Earned a top tier MBA from UNSW at the top of his class.
Joined highly regarded strategy consulting firm Booz Allen & Hamilton, consulting to the CEOs, Boards and senior management of global corporations within Australia.
To learn and specialise in supply chain – against all odds, sought out the co-inventor of supply chain in Germany and convinced him to be a partner in his firm, GLOBAL SUPPLY CHAIN GROUP, launched in January 2000.
More than 500 successful blue chip projects with high impact business transformations in large corporations using the full power of SUPPLY CHAIN MANAGEMENT.
4 Seminal and path breaking business books IN SUPPLY CHAIN MANAGEMENT – these are available in bookstores and universities and libraries worldwide.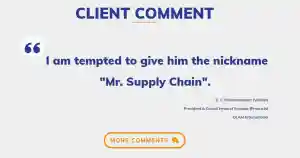 Our Clients come from a variety of industries – yet they have a common element. They rarely rest on their laurels, and are always looking to do better with less resources.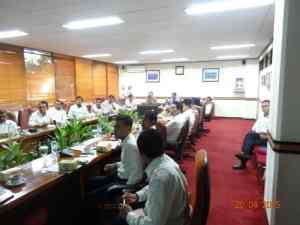 OUR PROJECTS - EFFECTIVE TRANSFORMATIONS
In the last 20 years we have completed more than 500 projects. Click below to see a sample of our projects.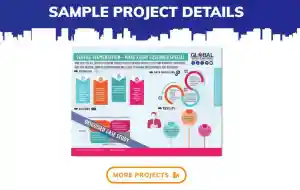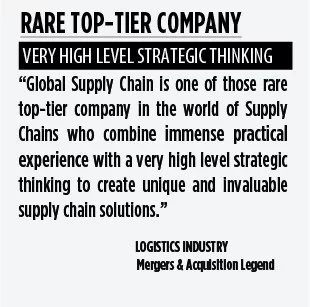 We accept the following payment methods:
We've updated our returns policy