If YOU Do Not Invest In Yourself -
Ten Biggest Mistakes of Logistics Companies
Are You Ready To Move Your Career Up A Notch?

Savings Service And Supply Chain Continuity
Sale!
Ten Biggest Mistakes of Logistics Companies
LOGISTICS INDUSTRY IS ACCELERATING INTO UNCERTAINTY – WITH SHIFTING DEMAND PATTERNS AND NEW TECHNOLOGIES CREATING OPPORTUNITIES FOR
THE NEW COMPETITORS TO CHALLENGE OLD BUSINESS MODELS (1)
While the rates and capacities keep jumping up and down, logistics companies, in general, are losing influence over their clients' strategies.
Increasingly, clients are becoming convinced that no single logistics company can do all their logistics tasks. Selling one-stop shops in logistics outsourcing has become even more difficult.
Customers are becoming very sophisticated in their supply chain, and are using a highly critical lens to assess their logistics service providers.
Supply chain capabilities of logistics companies are found wanting in most cases.
This report lists TEN of the biggest mistakes we have seen and provides some suggestions to overcome these.
THIS DOCUMENT IS NOT INTENDED TO PROVIDE CUSTOMISED ADVICE ABOUT STRATEGY, SUPPLY CHAIN MANAGEMENT, FINANCE, ORGANISATION DESIGN OR ANY OTHER ASPECT OF RUNNING A BUSINESS TO ANY INDIVIDUAL OR ORGANISATION. THE INTENTION OF THE AUTHOR AND PUBLISHERS IS TO PROVOKE THOUGHTS AND DISCUSSIONS THAT WILL ULTIMATELY LEAD THE COMPANIES AND INDIVIDUALS TO CRITICALLY EXAMINE THE APPROPRIATENESS OF THEIR CURRENT STRATEGIES, SUPPLY CHAINS, OPERATIONS, ORGANISATION DESIGN AND PERFORMANCE. WE ENCOURAGE YOU TO THINK RELENTLESSLY AND APPLY THE KNOWLEDGE THAT EMERGES. THE AUTHOR AND THE PUBLISHERS SPECIFICALLY DISCLAIM ANY LIABILITY, LOSS OR RISK WHICH IS INCURRED AS A CONSEQUENCE, DIRECTLY OR INDIRECTLY, OF THE USE AND APPLICATION OF ANY OF THE CONTENTS OF THIS BOOK.
Sources and Notes:
(1) 2017 STATE OF LOGISTICS REPORT: ACCELERATING INTO UNCERTAINTY (CSCMP AND AT KEARNEY)
Description
It only takes one page to list the ten biggest mistakes we have seen in the last three and half decades working with logistics companies from every angle. Then what are the other 32 pages doing in this report?
Well besides the title page, there are 2-3 pages talking about one workshop on the topic "A WORKSHOP ON LOGISTICS OUTSOURCING SUCCESS" and why we are qualified to talk about these matters.
Rest of the pages are full of just the key points and useful tips for the logistics companies. The price is so low that you will more in day buying your clients coffees and lunches.
Is there a detailed table of contents? Unfortunately, that will give away the whole report.
Is there a refund if you don't like it? Unfortunately, no. But, we know that if you don't like it you will tell everyone you know why you don't like it. And, we want the opposite – we want to work with you and everyone you know to generate success.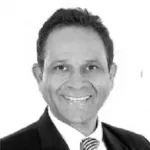 Today, Vivek and his partners are among 20-30 people on the planet earth who have this deep understanding of supply chain systems, practices and tools. CEOs, COOs, executives and Boards call them in most challenging situations once they know the full potential of supply chain based transformations. Following are key milestones in Vivek's journey:
Started in 1983 as a merchant navy cadet at 18 years age, worked his way to qualify as a Captain – qualified to take command of any merchant ship, worldwide.
Earned a top tier MBA from UNSW at the top of his class.
Joined highly regarded strategy consulting firm Booz Allen & Hamilton, consulting to the CEOs, Boards and senior management of global corporations within Australia.
To learn and specialise in supply chain – against all odds, sought out the co-inventor of supply chain in Germany and convinced him to be a partner in his firm, GLOBAL SUPPLY CHAIN GROUP, launched in January 2000.
More than 500 successful blue chip projects with high impact business transformations in large corporations using the full power of SUPPLY CHAIN MANAGEMENT.
4 Seminal and path breaking business books IN SUPPLY CHAIN MANAGEMENT – these are available in bookstores and universities and libraries worldwide.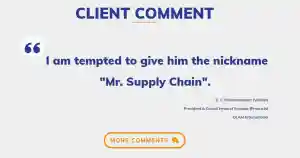 Our Clients come from a variety of industries – yet they have a common element. They rarely rest on their laurels, and are always looking to do better with less resources.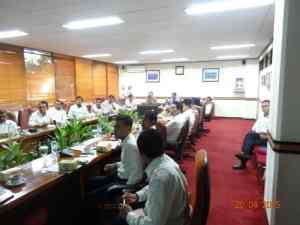 OUR PROJECTS - EFFECTIVE TRANSFORMATIONS
In the last 20 years we have completed more than 500 projects. Click below to see a sample of our projects.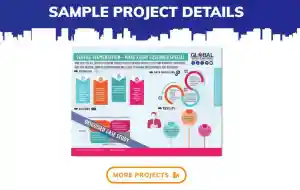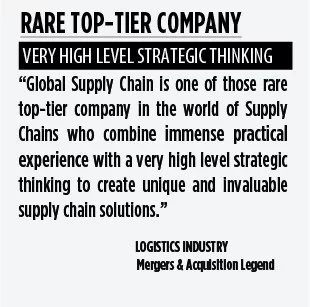 We accept the following payment methods:
We've updated our returns policy