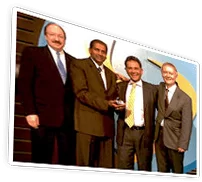 SUPPLY CHAIN KNOWLEDGE BASE
Our operational backgrounds, our top level supply chain experience as well as our continued thought leadership in this arena results in a strong knowledge base.  
Supply chains are complex entities. In their totality, they consists of a large number of moving parts.
there is no dearth of pre-packaged half cooked prescriptions in this field.
From equipment that actually performs the supply chain tasks, to systems used to plan, schedule and track the supply chain tasks, to almost countless supply chain theories and methodologies some of which contradict each other, all claim to have a solution to all your supply chain problems.
In these circumstances, it is easy to either see only part of the picture, or take wrong pre-packaged prescription if one is not careful.
That is the reason, it is crucial to know the end-to-end supply chain in its totality in order to make significant improvements in the supply chain.
Following are just some of the supply chain equipment, facilities, systems, people, methodologies, theories, players and horizons that we have experience with:
Our Clients say it better than we ever could: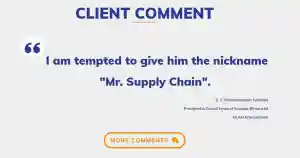 Our Clients come from a variety of industries – yet they have a common element. They rarely rest on their laurels, and are always looking to do better.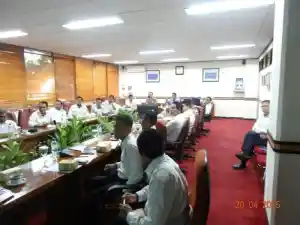 OUR PROJECTS - EFFECTIVE TRANSFORMATIONS
In the last 20 years we have completed more than 500 projects. Click below to see a sample of our projects.