If YOU Do Not Invest In Yourself -
Seven Biggest Mistakes in Business Transformations
Are You Ready To Move Your Career Up A Notch?

Savings Service And Supply Chain Continuity
Seven Biggest Mistakes in Business Transformations
$970.00
Have you ever wondered:
Why CEO's personal leadership nearly doubles the success rate of business transformations from 24% to 49%?
How the biggest boon of the industrial revolution – the division of labour – became the biggest blocker of information revolution?
Why, despite investing hundreds of millions of dollars in their ERP systems, most CEOs still lack the basic contextual information from the frontline?
Why large scale cost-cutting is a symptom of a business transformation gone wrong, and can harm a company?
Why generic cookie-cutter business models touted by big brand management consultants rarely achieve better than mediocre results?
What are the signs of going too slow with business transformation projects?
What is the difference between good outsourcing, and bad outsourcing? How to use good outsourcing for business transformation?
What role do your customers play in your company's business transformation?
If any ofthese questions have exercised your mind in the past, you may benefit from this report. Buy it now by clicking the link.
For more information read the full description below.
Description
Seven Biggest Mistakes in Business Transformations
Business transformation without supply chain reformation is a window dressing in most cases. Time and again companies change how they go to market, and communicate with their customers. They change their branding and image.
A brand is a promise.
The only way you can fulfil any promise is by organising your supply chain to do so.
This report examines business transformations from the above perspective and notes seven most commonly made mistakes that lead to missed goals. Data from McKinsey, noted management consultants, reveal that if the CEOs take personal charge of the business transformation efforts the success rate jumps from nearly 24% to nearly 48%. That is revealing statistics.
The most notable thing about these mistakes is that you would hardly notice them in a company when they are going through the business transformation. Yet, when you read about them in a report such as this one, you will call them obvious.
For this reason, we illustrate each of these with case studies loosely based on real-life cases we have seen so that you can absorb the material and look for signs where things start to go wrong. That is the point where you must stop the mistake and correct the course of the business transformation. There is no point intellectualising about it after the fact, once the business transformation has gone off track.
If your company is embarking on business transformation or is currently going through a business transformation, watch out for these 7 patterns and take corrective action in time.
If you want more information on this report – click here…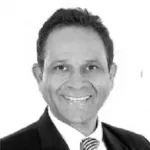 Today, Vivek and his partners are among 20-30 people on the planet earth who have this deep understanding of supply chain systems, practices and tools. CEOs, COOs, executives and Boards call them in most challenging situations once they know the full potential of supply chain based transformations. Following are key milestones in Vivek's journey:
Started in 1983 as a merchant navy cadet at 18 years age, worked his way to qualify as a Captain – qualified to take command of any merchant ship, worldwide.
Earned a top tier MBA from UNSW at the top of his class.
Joined highly regarded strategy consulting firm Booz Allen & Hamilton, consulting to the CEOs, Boards and senior management of global corporations within Australia.
To learn and specialise in supply chain – against all odds, sought out the co-inventor of supply chain in Germany and convinced him to be a partner in his firm, GLOBAL SUPPLY CHAIN GROUP, launched in January 2000.
More than 500 successful blue chip projects with high impact business transformations in large corporations using the full power of SUPPLY CHAIN MANAGEMENT.
4 Seminal and path breaking business books IN SUPPLY CHAIN MANAGEMENT – these are available in bookstores and universities and libraries worldwide.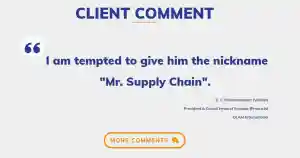 Our Clients come from a variety of industries – yet they have a common element. They rarely rest on their laurels, and are always looking to do better with less resources.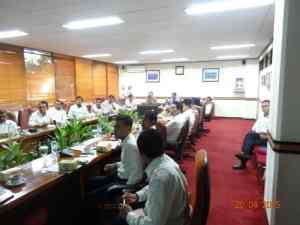 OUR PROJECTS - EFFECTIVE TRANSFORMATIONS
In the last 20 years we have completed more than 500 projects. Click below to see a sample of our projects.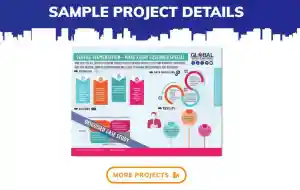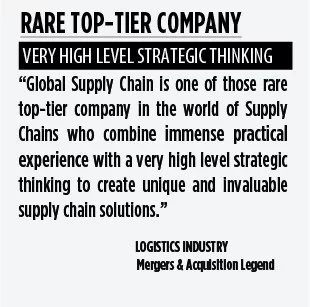 We accept the following payment methods:
We've updated our returns policy