SUPPLY CHAIN EXCELLENCE AWARDS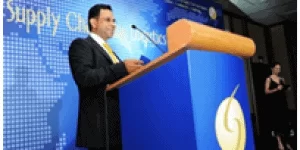 2011 Supply Chain Excellence Awards
This year's awards ceremony that was held in Shanghai signaled the change of things to come for Supply Chain Asia magazine. celebrating its 10th anniversary (5 years at FTB Asia Logistics Awards and the other 5 as SCA Logistics Awards), the event started with the announcement of the new editor of supply Chain Asia Magazine, Mr Sam Chambers, as well as the award of the inaugural Emerging Asia Supply Chain Awards, a joint collaboration between SCA and Accenture.
The emerging asia supply chain awards witnessed its first 6 winners, recognized for their efforts and contribution to supply chain developments in the following areas:
The winners of these awards underwent a stringent process of surveys, interviews and reviews of their operations before being selected and conferred the awards.
The annual awards winners this year also provided some surprises. winners this year include:
Our Clients say it better than we ever could: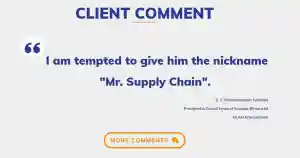 Our Clients come from a variety of industries – yet they have a common element. They rarely rest on their laurels, and are always looking to do better.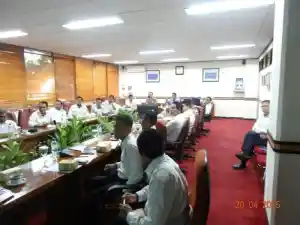 OUR PROJECTS - EFFECTIVE TRANSFORMATIONS
In the last 20 years we have completed more than 500 projects. Click below to see a sample of our projects.