BOUTIQUE CONSULTING IN GLOBAL SUPPLY CHAIN GOVERNANCE & STRATEGY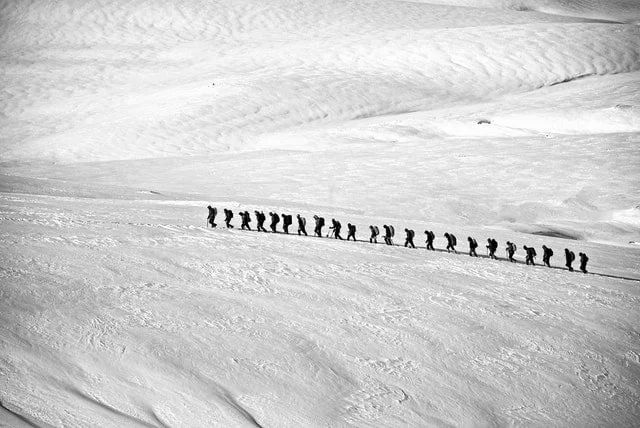 Global Supply Chain Group Is A Boutique Strategy Consulting Company Specializing In All Aspects Of Supply Chain Management
Offshoot of a top tier strategy consulting firm.

Founded in January 2000.

The key personnel wanted to specialize in what they knew best-Supply Chain Management.

Quality of work is equivalent to top-tier strategy consulting firms – McKinsey, BCG, Booz Allen, Bain and AT Kearney etc. However, there are some big differentiator:
Specialization in Supply Chain Management.

Emphasis on practical transformations – rather than theoretical models of supply chains.

Rates are 70%-80% of the top-tier strategy consulting firms.

No inundation of junior learn-on-the-job staff that bloat the project budgets.
Blue chip client base with very high repeat usage rate – nearly 70% of our projects come from existing clients.

Very high value added – typically in excess of 10 times the cost of the projects.
Our core team consists of strong, top-tier professionals from strategy consulting, supply chain industries and investment banking. With complementary skill base and a combined experience of more than 60 years, we are able to leverage our knowledge base to create outstanding results.
End-to-end supply chains are vast entities. Without full understanding of the complete picture, it is quite possible to create more problems than solutions.
Our operational backgrounds, our top level supply chain experience as well as our continued thought leadership in this arena results in a strong knowledge base.
Equally crucial to delivery of outstanding bottom-line results are our core value of integrity and collaboration.
Our Clients say it better than we ever could: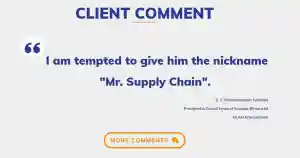 Our Clients come from a variety of industries – yet they have a common element. They rarely rest on their laurels, and are always looking to do better.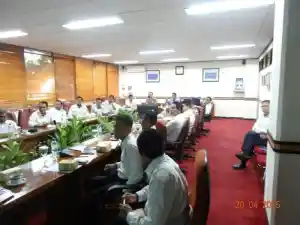 OUR PROJECTS - EFFECTIVE TRANSFORMATIONS
In the last 20 years we have completed more than 500 projects. Click below to see a sample of our projects.