If YOU Do Not Invest In Yourself -
Automation In Supply Chains
Are You Ready To Move Your Career Up A Notch?

Savings Service And Supply Chain Continuity
Automation In Supply Chains
$2,790.00
Automation In Supply Chains is advancing at an unprecedented pace. You cannot go wrong with Automation In Supply Chains today – can you? Except if you get stuck with losing technology such as betamax. Or, if you find that the cost of automation far exceeds the benefits of automation.
Have you ever thought about the following questions:
What is the trade-off between labour and technology – how does the substitution effect curve work in practice?
At what labour cost does the technology become a viable alternative to labour?
In which areas of supply chain would automation technology always outperform labour?
Are there any areas of supply chain where labour would always outperform technology? Is labour indispensable in those cases?
When is the best time to jump on the automation technology bandwagon?
What are the signs that it is too early to invest in automation technology?
What are the signs that you are too late to the party? How can you remedy the situation?
What automation technologies have been around for a long time and never borne any fruit? Why did this happen? How to identify such technologies in advance so that you do not waste your time with them?
What technologies are available for automation of supply chains today? How can you maximise their utility in your supply chain?
If any of these questions are of interest to you, then read the full description of this report to see whether you should buy it or not.
Description
Automation In Supply Chains
In the past 18 months a number of very savvy executives and professionals have asked us our opinion on use of automation in their supply chains. Business press is full of articles on automation in transportation, in warehouses and in a multitude of other places relevant to supply chain management. Internet of Things (IoT) has really become an in thing.
This report is based on our research and analysis of supply chain automation for our clients, prospects and business associates. Automation is still in its nascency and it is difficult to place big bets at the moment. Yet, standing on the sidelines is risky too.
So, what is the solution?
Can we fashion a phased approach to automation where one technology builds on another without wasting money on technology that will soon become redundant?
Which ones are sure bets in automation, and which ones are the risky bets at the moment?
Read this report to find out guidelines that will assist you to make up your mind.
If you want more information on this report – click here…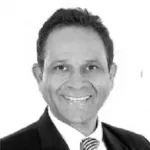 Today, Vivek and his partners are among 20-30 people on the planet earth who have this deep understanding of supply chain systems, practices and tools. CEOs, COOs, executives and Boards call them in most challenging situations once they know the full potential of supply chain based transformations. Following are key milestones in Vivek's journey:
Started in 1983 as a merchant navy cadet at 18 years age, worked his way to qualify as a Captain – qualified to take command of any merchant ship, worldwide.
Earned a top tier MBA from UNSW at the top of his class.
Joined highly regarded strategy consulting firm Booz Allen & Hamilton, consulting to the CEOs, Boards and senior management of global corporations within Australia.
To learn and specialise in supply chain – against all odds, sought out the co-inventor of supply chain in Germany and convinced him to be a partner in his firm, GLOBAL SUPPLY CHAIN GROUP, launched in January 2000.
More than 500 successful blue chip projects with high impact business transformations in large corporations using the full power of SUPPLY CHAIN MANAGEMENT.
4 Seminal and path breaking business books IN SUPPLY CHAIN MANAGEMENT – these are available in bookstores and universities and libraries worldwide.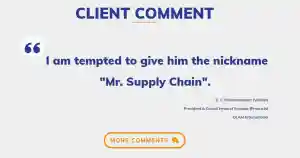 Our Clients come from a variety of industries – yet they have a common element. They rarely rest on their laurels, and are always looking to do better with less resources.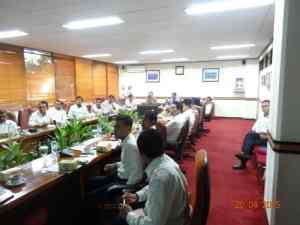 OUR PROJECTS - EFFECTIVE TRANSFORMATIONS
In the last 20 years we have completed more than 500 projects. Click below to see a sample of our projects.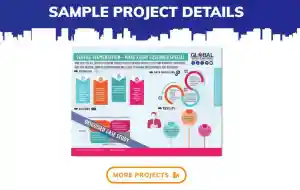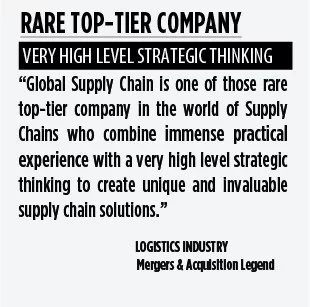 We accept the following payment methods:
We've updated our returns policy