FAQs on Inventory Planning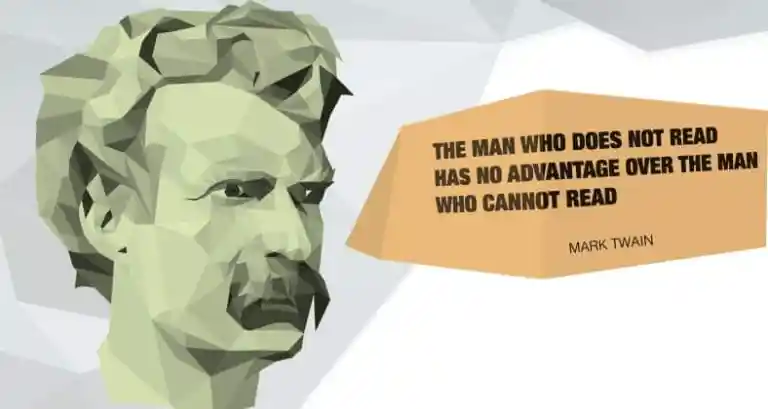 FAQs (Frequently Asked Questions)On Inventory Planning
Following are some of the frequently asked questions (FAQs) on Inventory Planning that we have encountered in our client projects, and other forums. Feel free to ask more questions if your particular question is not answered below.
Why We Are Qualified To Write This List Of FAQs On Inventory Planning?
VERY FEW PEOPLE KNOW SUPPLY CHAINS LIKE WE DO – retail, beverages, food, milk, dairy, meat, livestock, explosives, chemicals, cotton, rice, graphite, solar power, natural gas, crude oil, fertilizers, electronics, packaging, glass manufacturing, machine parts, automobiles, industrial goods, mining, etc are just some of the industries where boards and executives have benefited from our proprietary knowledge of the supply chains. 
Click on our project methodology above to see why Inventory Planning is an integral step in a large number project that we have undertaken in the last three decades.
Since when no one had heard of supply chain, our co-founder Vivek Sood has been considered one of the most authoritative professionals in the field when it comes to the subject of supply chain analytics in Australia, Asia, North America, South America and Europe.
 He has written four seminal books about restructuring supply chains to gain massive advantage in business. He also regularly delivers keynote speeches at business schools and conferences such as University of Technology Sydney, Supply Chain Asia, Asian Bankers Forum, APEC Business Advisory Council.
He has been quoted in the authoritative business press and over 100 academic papers written by supply chain researchers around the world. Vivek and his team have examined thousands of supply chains during their projects over the last three decades and helped hundreds of executives build safe, cost effective and sustainable supply chains and careers. 
FAQs (Frequently Asked Questions)On Inventory Planning
What Is Meant By Inventory Planning And Why It Is So Important?
Inventory is the lifeblood of the business. It is the collection of stored goods that is meant to serve a current or approaching cutomer need. Almost every organisation holds inventory. 
Manufacturing organisations hold raw materials, finished goods or in-process items to integrate into new stockpiles. Retailers stock finished as well as processed items for direct selling.
Even service organisations, such as hotels or software development companies, keep maintenance, repair and operations (MRO) stock to support the business.  Inventory is one of the most significant assets on a company's financial records.
Organisations hold inventory for several reasons. In theory, if you could predict the demand accurately, and hold just enough supply to meet the demand, you would need no inventory at all. Obviously, we are far from that ideal situation in real life for two reasons:
Demand is impossible to predict
Supply is impossible to plan so that it accurately meets the demand
Given that we live in a less than ideal world designed by an economist, we real life supply chain practitioners have to carry inventories wherever these two conditions are not met. 
Inventory planning is important to ensure two things:
You have stock of what you need, when you need it, and where you need it.
You do not carry excess (too much) stock of what you do not need, when you do not need it, and where you do not need it – stock is expensive to buy, and expensive to look after and safeguard. 
We Have Heard Multiple Terms Related To Inventory - What Is The Distinction Between These Terms - Inventory Management, Inventory Planning, Inventory Reduction, Inventory Control And Inventory Targeting?
That is an important question. It is useful to clarify the minor distinctions between these related terms. Let us talk about them in turn:
This is the catch-all term for everything that a company does with its inventory to keep it under control and working for the company. Inventory management primarily includes regular inventory planning and control. From time to time you may have to undertake inventory reduction, if your inventory has blown out of control. 
Inventory Targeting And / OR Inventory Policy:
How would you know whether your inventory policy is leaving you with too much inventory, or too little inventory?
This is a difficult question – which was answered brilliantly in the 50s and 60s by a series of statisticians who analyzed the demand patterns, demand forecasts and forecasting errors.  
Based on these complex statistics they devised a series of formulae and algorithms to target inventories in time and space (what we call nodes of supply chain flow today). 
Inventory targeting entails the practice of setting inventory target policy based on a well evaluated algorithm and then following that policy to flex the inventory up and down in anticipation of the demand patterns. 
There is no ideal inventory targeting policy that could apply to every company, or even to all the stock within any single company. 
Many companies do not follow inventory targeting per se, and use a basic rule of thumb such as 12 weeks of stock. This is their inventory targeting policy in that case (simplistic though it is). Others use an inventory policy embedded within their ERP system which may be equally simplistic. 
On the other extreme there are companies that create very complex inventory targeting policy depending on the inventory type (fast moving vs slow moving, highly predictable vs low predictability etc), seasonality (summer vs winter), pre-build (e.g. Christmas sale etc), lead times, time time variability etc.
I remember reading a 400 page book just on this topic which was the result of Bob Brown's labour and thinking for over a decade. Before the supply became flexible and more available as a result of globalisation, the main way of solving inventory problem was demand  planning. 
Inventory planning is a result of inventory targeting policy as done above. This is the plan of how much inventory you will carry in a particular location at a particular time. 
How well you keep within the inventory target and policy is the result of inventory control. The demand will decide what happens to your inventory, and then your inventory fulfilment policy and practice will determine your ability to control the inventory. 
What Are The Steps In The Workflow Of Inventory Management?
Following are the key steps in inventory management process flow :
Every company needs to forecast before they buy the inventory. Established organisations and newer companies that have undergone a few inventory cycles can make a better forecast, inventory needs and timing. Predicting helps to ensure you maintain optimal stock levels.
Companies buy goods based on inventory planning research or, if the organisation or company is new, on their best account of what is required. Although excess inventory is generally a headache, Companies may overstock when making their first purchases.
Companies must store inventory in a clean and safe area, for which they will charge holding costs to cover the lighting, refrigeration and heating. Companies should devote time to researching and planning for convenient stock checking and retrieval from storage.
Companies take stock items from inventory for their intended purpose as sales items, raw materials or repair parts.
Tracking stock as Companies retrieve or consume it is essential to maintaining records, production flow, cash flow and happy customers.
You can replenish inventory autonomously or manually. Management and strategy models help you to underline the optimised stock level to maintain, as well as the volume of items to order and collection frequency.
What Are The Essential Factors Of Good Inventories Planning?
Following are the essentials of good inventory planning
Inventory Planning Technology:
It is possible to do inventory planning manually, or using excel. It is much easier and productive to do this using a decision support system specializing in inventory planning (read inventory targeting above). In simple terms, you need to choose, and then use a software that executes orders to prevent overstocking, or understocking. Automated planning systems provide historical data for predicting and drawing insights into current levels of inventory.
Inventory Planning Roles And Responsibilities:
Inventory planners study and analyse trends and provide accurate forecasts. Usually, inventory planners work with suppliers, purchasing department and leaders in contract management, supply chain analysts and manufacturing and quality control and assurance partners.
Inventory Planning Policies, Processes And Procedures:
Inventory strategy helps you control planning activities and perform inventory maintenance processes. It is crucial that you define and document your inventory planning processes and communicate your systems throughout the company. Your procedures can vary from how you use ERP and other inventory management software to how you store and select items. Inventory procedures can help you guide warehouse and distribution centre staff in handling inventory.
What Are The Essential Factors Of Good Inventories Planning?
Following are the objectives of inventory planning
Limit Out-Of-Stock Situations:
The only reason you keep inventory is because you want to have the stock available when you need it. In other words you do not want to be out-of-stock when you need the stock. 
You could achieve the first objective simply by carrying as much of everything as your possibly get away with. And, some companies have that as the de-facto inventory policy. But a better inventory policy is based on minimising the inventory at the same time because that will help with the third objective. 
Inventory holding and storage costs are significantly high, and prices can include the purchase cost for items, taxes and labour. But that is not all – storage costs also include cost of theft, leakage, wastage, spoilage, obsolescence and cost of the money that is sitting on shelves, and the cost of buying and running the warehouses.
Efficient Storage And Inventory Visibility:
Warehouse management – storage, put-aways, picks and packs – is an art that not many people outside the industry appreciate. It is highly efficient and automated today, but can be very sloppy in many companies. You can easily lose a lot of inventory in such companies simply because the record keeping is not effective enough. 
What Are The Benefits Of Inventory Planning?
In the last 37 years since I started working I must have seen over 10,000 warehouses in more than 100 different countries. I think it will be fair to say that I have seen a full cross-section of good and bad warehousing and inventory management in action. 
Good inventory planning will attain all the four objectives stated above simultaneously. 
On the other hand, a vast number of warehouses carry too much stock, or fail to minimise stock or run out of stock when needed. Many are sloppy and inefficient to a point where the operators lose track of inventory stored within. 
Benefits of better inventory planning can only be fully appreciated when you see these sloppy inventory operations in practice. 
What Are Some Of The Most Common Challenges Faced In Inventory Planning?
Following are the challenges in inventory planning:
You need historical inventory levels and sales information, but often this data resides in more than one system. You may have to look to accounting, fulfilment and logistics systems to get a complete picture. It is time-consuming
Lack Of Adequate Inventory Planning Automation:
By now inventory planning decision support tools have become evolved enough to incorporate sufficient amount of automation. When this automation is missing the staff have to act manually and sometimes miss the steps, or worse do not carry out the process. 
Multi-Channel Warehousing:
Organisations frequently pull inventory from multiple locations, such as stores, distributions centers and warehouses. Tracking heterogeneous sources adds complexity to both inventory management and order fulfilment. They are fulfilling orders from diverse backgrounds upscaling the shipping costs, escalating waiting consumers.
Wrong Algorithms, Or Wrong Inventory Planning System:
Wrong mathematics leads to wrong results. 
No Cross-Functional Communication:
In some companies, the procurement, quality control and production don't talk about inventory needs and potential issues until problems occur during production.
What Are Some Of The Factors On Which Inventory Planning And Inventory Policy Depend?
Some of the key factors on which the inventory policy and inventory targeting algorithms hinge are as follows:
Lead time for the SKU
Lead time variability for SKU
Seasonality of demand for the SKU
Predictability of demand for the SKU
Nature of demand – discretionary or non discretionary
Key drivers of the demand for the SKU – e.g. breakdown of parts, scheduled change after hours in use, regular consumption, income increase or decrease etc
Volume of demand
Frequency of demand
Customer segments serviced by the SKU, and their margin characteristics
Margin on the SKU
Corporate strategy and supply chain strategy of the company
Not every factor will be relevant to every company, and their order of importance will change from company to company. 
How Are All The Above Factors Incorporated In The Inventory Planning Process?
The key factors are incorporate inside the statistical algorithms that forecast the demand on which the inventory plans are based. 
Many others are incorporated in the market intelligence that is applied to the statistical forecasts before it become demand forecast. The scope of statistical models is widening as big data is coming into play and more and more factors are incorporated into these models. 
Finally, some of the models only come into play at the strategy setting session once every two years or so. Those are the most important factors. 
How Do Each Of The Above Factors Affect The Inventory?
Now we are reaching into the heart of supply chain strategy setting because each factor affects the inventory policy in a different way depending on the customers, channels and strategies. 
To take and example, if you are a company such as Apple whose product launch is always accompanied with a marketing buzz about all the long queues to buy the product, you do not want anything buy shortages for the first few weeks of launch. But such a strategy would backfire for a cheaper or less buzz-y product. 
The relationship between inventory requirement and the factor is quite clear-cut in many cases and is defined by mathematical precision. Yet, the ambiguity of the business still cautions the users to consider the wider context before applying those mathematical relationships.
Clearly, higher lead times and higher lead time variability will lead to higher inventory. Similarly high volume and high demand items need higher inventory, especially if they are accompanied by higher unpredictability. I will desist from giving the precise mathematical relationships here for fear of misuse. 
Rest of the relationships can become quite complex especially when you consider the inter-play between the factors. 
Our Clients say it better than we ever could: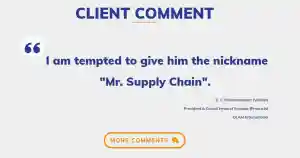 Our Clients come from a variety of industries – yet they have a common element. They rarely rest on their laurels, and are always looking to do better.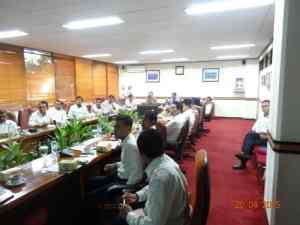 OUR PROJECTS - EFFECTIVE TRANSFORMATIONS
In the last 20 years we have completed more than 500 projects. Click below to see a sample of our projects.