FAQs (Frequently Asked Questions) On Slavery In Supply Chain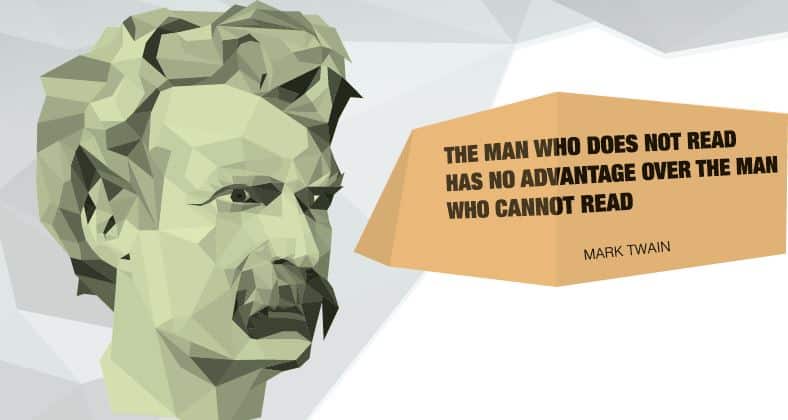 FAQs (Frequently Asked Questions) Supply Chain Optimisation
Following are some of the frequently asked questions (FAQs) on Supply Chain Optimisation that we have encountered in our speeches, workshops, seminars, and other forums.  Feel free to ask more questions if your particular question is not answered below.
Why We Are Qualified To Write This List Of FAQs On Supply Chain Optimisation?
VERY FEW PEOPLE KNOW SUPPLY CHAINS LIKE WE DO – retail, beverages, food, milk, dairy, meat, livestock, explosives, chemicals, cotton, rice, graphite, solar power, natural gas, crude oil, fertilizers, electronics, packaging, glass manufacturing, machine parts, automobiles, industrial goods, mining, etc are just some of the industries where boards and executives have benefited from our proprietary knowledge of the supply chains. 
Click on our project methodology above to see how Big Data In Supply Chain is an integral step in each and every project that we have undertaken in the last three decades.
Since when no one had heard of supply chain, our co-founder Vivek Sood has been considered one of the most authoritative professionals in the field when it comes to the subject of supply chain analytics in Australia, Asia, North America, South America and Europe.
He has written four seminal books about restructuring supply chains to gain massive advantage in business. He also regularly delivers keynote speeches at business schools and conferences such as University of Technology Sydney, Supply Chain Asia, Asian Bankers Forum, APEC Business Advisory Council.
He has been quoted in the authoritative business press and over 100 academic papers written by supply chain researchers around the world. Vivek and his team have examined thousands of supply chains during their projects over the last three decades and helped hundreds of executives build safe, cost effective and sustainable supply chains and careers. 
FAQs (Frequently Asked Questions)On Supply Chain Optimisation
What Is Supply Chain Optimisation?
The term "supply chain optimisation" means operating a supply chain at its maximum efficiency and effectiveness.
How you define efficiency and effectiveness in each case will differ based on the strategic priorities of the business.
The strategic priorities of the business in each case will also determine the key performance indicators used to measure the efficiency and effectiveness of the supply chain, and the level of optimisation achieved.
What Are The Best Practices In Supply Chain Optimisation?
There are no easy answers when it comes to optimisation. The best answers depend on the company's specific situation, including suppliers, production and customers. While there are some tried-and-true supply chain optimisation techniques, you can rest assured that there is no "one-size-fits-all" approach to optimising the supply chain.
A strategic network analysis will enable you to look at a wide range of metrics, containing physical facilities and inventories, the price for warehousing, transportation and labour, and distribution networks. The supply chain optimisation initiative will typically use the company's data to generate various "what if" scenarios to uncover the best solutions for storing inventory within the supply chain to minimise operating costs.
What Are The Different Supply Chain Optimisation Techniques?
Strategic review of your supply chain will result in a series of plans for the organisation with a view from immediate to about ten years in the future.
These plans will cover the organisational strategy as well as the tactical and operational implementation of the optimisation plans. Of course, there must be contingency plans in place to respond to emergencies, such as material and labour shortages. These plans will help your business to move from a more reactive to a proactive supply chain approach.
Sales and Operations Planning
Transportation optimisation
Warehouse planning and optimisation
Production planning and optimisation
Demand planning and optimisation
Inventory planning and optimisation
What Is Meant By Sales And Operations Planning?
Sales and operations planning is the procedure which aids in managing the demand and supply of business by collaborating the sales and operations department to build a single production plan.
It is also termed as aggregate planning, and executive-level management meets regularly to monitor the projections for demand and supply and financial impact. Sales and operations planning in the decision-making process, which generates the tactical plans and the business areas are in sync according to the vision and mission of the company.
Why Is Sales And Operations Planning Process So Important?
There are some activities like forecasting, which generates excellent results. But those results have a very little scope. For example, a statistical prediction will always depend on machine codes and the history of the item to generate estimates. Meanwhile, data such as profit projections as well as marketing events, are usually not a part of forecasting. This is why collaboration is not visible in many of the original features of the business. On the contrary, sales and operations planning is meant for getting a complete view of the plan by increasing the procedures of forecasting to sales, marketing, finance, for having their inputs and adjustments together.
Explain The Pros Of Sales And Operations Planning?
Apart from increasing the forecasting accuracy, there are many pros of sales and operations planning, like reducing the inventory costs, which will upscale the working capital of the company. It can also upscale the market share and revenue by increasing the effectiveness of marketing and new products launched in the market. Sales and operation planning also change the delivery time rate, which will lead to better customer satisfaction and the other benefits which will arise from it like increased sales. It will also provide better clarity into marketing, sales, and operations data. Sales and operation planning applications can automate the process, which can reduce the planning cycle. It will reduce the labour charge and improve productivity since employees will be relieved of manual work. This will involve making forecasts and collaborating in one single plan.
What Are The Steps In Sales And Operation Planning Process?
the following are the steps in sales and operations planning:
Data collection
Demand Planning
Production planning
Reconciliation
Executive meetin
What Is Data Collection In Sales And Operations Planning?
Data collection is the process of collection of available predictions and information. The insights from the sales team, the forecast from the market research team, and the forecast depending on the historical sales are taken into consideration. Along with the prediction, other data such as available inventory, the sales history of earlier years, the market expansion, and the expected projections are utilised in data collection.
What Is Meant By Demand Planning In Sales And Operations Planning?
Demand planning is the procedure which is used for analysing, forecasting and controlling the demand. The sales and operations planning involves the tactical and strategical planning of need in such a way that all the inventory is generated with the organisation. The demand is managed according to the available prediction and market intelligence. It is a crucial step to plan the demand and let the manufacturing team know about the expected values. So that hey can schedule their inventory.
Explain The Stage Production Planning In Sales And Operations Planning?
Once the demand is drawn, the next step is to prepare the production. The production team, with the aid of the operation planning process team, comes to know expected demand. They need to set their inventory accordingly and maintain the manufacturing schedules so that the order is fulfilled in time. The distribution capacity is also monitored, and the possible constraints are determined. Once everything is in place, proper planning for production can be formed.
What Is The Process Of Reconciliation In Sales And Operations Planning?
Just after the demand planning and production, planning is prepared, both of the plans are set up to ensure they meet the financial requirements of the business. If any changes are getting proposed by the finance team according to financial terms, they are then checked with the business objectives.
What Is Meant By Executive Meeting In Sales And Operations Planning?
The executive gathering then takes place after stages of data collection, production planning, reconciliation and demand planning in between all the plans are done so that they can review and revisit the list one more time. The executive meetings also take place so that the decision of board members and the long-term goals of the organisation, if any, can be discussed, and the sales and operations and processes can be assigned with that accordingly. Changes, if any suggested by the executive team, have to be reworked before the final version is resubmitted for approval.
What Is Meant By Tactical Planning In The Sales And Operations Process?
Strategic planning is the process that takes into account the plans of the business, and tactical planning looks at the business plan of the organisation over the coming year. The overall strategy of the company is taken into consideration while planning tactically, which are also found in the strategic plan. Sales and operation planning are aimed at helping many companies develop tactical plans which are developed and aligned by many business areas.
What Is Meant By Transportation Optimisation?
Optimising transportation management has become essential for companies in today's more fluid, global, omnichannel world. Reduction in freight costs continues to be a primary driving force for investing in Transportation Management Systems (TMS), but securing capacity and upscaling the overall transportation operating efficiency are becoming strong motivators.
What Is Meant By Transportation Management Systems (TMS) Why It's So Important?
TMS suites often include optimising across multiple modes of transportation, paperless execution, freight accounting with auditing or self-pay functionality, tactical modelling, strategic planning, procurement and sourcing. With supply chains becoming increasingly globalised, transportation management solutions must grow to include global logistics capabilities, which are essential factors in understanding your cost-to-serve metrics.
What Are The Critical Functions Of Ins Transportation Optimisation?
Contract and Rates Management
Routing and Service Level Agreement (SLA) Compliance
Mode Shift, Rate/Lane Aggregation and Consolidation
Route and stop optimisation
Settlements and Financial Payments
Explain The Term Contract And Rates Management?
Work with partners to draw out rates, anticipated volumes, and capacity needs. With rates for all carriers and modes in a centralised database, the rating algorithm of the TMS will automatically calculate price and provide cost/service/transit time information for qualifying carriers. Capture costs as items move through the supply chain and verify that they comply with contracted amounts. A sophisticated rating algorithm must analyse all rate types and options to calculate optimal-cost shipping solutions incorporating both inbound and outbound shipments. Result of this process is Systemic improvements in supply chain effectiveness from automatically planning least-cost, most effective shipments across multiple modes and carriers, spanning rail, truck, LTL, parcel, and intermodal alternatives. Ability to evaluate the cost to serve.
Explain The Term Routing And Service Level Agreement (SLA) Compliance?
Base contracted rates in a correlated set of amounts by lane and mode. Ensure fulfilment at the desired level of service at the targeted cost. The result will be Actual shipping execution complies with the plan while considering all constraints. Validates selection of the lowest rate carrier resources that meet extended rates and transit time goals. If needed, alternate modes or carriers can be identified.
Explain The Term Mode Shift, Rate/Lane Aggregation And Consolidation?
What we do in this stage will be: Periodically assess the ability to shift modes, and perform rate and lane aggregation and consolidation. We do it by Aggregate, consolidate, and streamline the supplier mix to take advantage of available volume/discount/service level opportunities as conditions and flow. Results will be a systematic approach to planning, executing and analysing shipping activities to gain continuous improvements. The system recommends potential mode shifts, sourcing changes and channel and lane shifts.
Explain The Term Route And Stop Optimisation?
What we must do is to Optimise and track all modes (e.g. multi-stop trucks, intermodal, rail)to carry loads on inbound and outbound routes. We do it by applying sophisticated transportation control technology to operate with a"continuous move" approach, which is a more intertwine optimisation opportunity than simple one-way scheduling. Understand and track shipments in movement, marry shipments in route with planned shipments opportunistically to maximise carrier efficiency. Result of the process will be Comprehensive visibility to transportation in motion that tracks all shipments in transit—proactive rather than reactive problem-solving.
Explain The Term Settlements And Financial Payments?
What we must do is to capture and verify the actual freight cost of each shipment, and allocate cost to the appropriate channel, consumer and product. Generate a feedback loop that links results back to strategy and tactics. We do it by taking a look at actuals, evaluate how your coordinates and carriers are performing, and implement essential performance indicators that support your whole business. This often-overlooked functional area is vital for tying the real transportation cost to the shipment and hence the allocation of that freight cost to the orders that were shipped, the channel, and their products. As a result, we will discover how well the business has done against contract rates, understand rates by channel and customer, ascertain the level of compliance achieved by location and mode. It leads to continuous improvement and year-over-year benefits.
How Companies Get Benefited From Transportation Optimisation?
The best in class business will get benefited from transportation optimisation by the following highlighted benefits: lSpot bid capability: Automation allows transportation teams to place a loadout forbid or respond to a request by way of electronic exchange. The exchange will enable companies to take advantage of cost breaks as well as expanding them beyond the group of carriers they work. Dynamic hub optimisation: It is the ability that allows time-sensitive shipments of multiple products to be broken apart so that some items can be directed using a 3PL to flow directly to the customer label. This requires a degree of updated visibility, cost awareness, collaboration, and real-time control that can only be provided by a transportation management system.
Explain Warehouse Optimisation?
Warehouse optimisation is considered as the process of the use of time, resources, and space in a warehouse is made efficient through automation and careful planning, improving customer satisfaction and experience.
Why Must The Warehouse Get Optimised?
While some businesses may outsource their delivery and inventory and processing to a 3PL fulfilment warehouse, the safety of employees is the most critical challenge facing warehouse management. The presence of safety precautions such as emergency exits, fire extinguishers and LED lighting can be reassuring and ease the minds of employees.
What Are The Benefits Of Warehouse Optimisation?
The following are the benefits of warehouse optimisation:
The accurate ratio of labour to workload
Better planning and forecasting
More return customers
What Are The Five Things To Be Considered During Warehouse Optimisation?
Following are the five things to be considered during warehouse optimisation: Understand product velocity Reduce human errors Make use of warehouse management software. Automate shipping routing Invest in robotic technology
Explain The Role Of Understanding Product Velocity In Warehouse Optimisation?
Product velocity is the speed at which certain items sell. Every warehouse will have some products that move much more rapidly, whether it be during special promotions or seasonal. Warehouse design must enable easy retrieval of these fast-moving items.
Explain The Role Of Reducing Human Errors In Warehouse Optimisation?
14.When human error at a warehouse reduces, warehouse productivity increases, it's the reason why it's essential to automate the iterative task of marking all the merchandise in your inventory. If done manually, accidents will happen regardless of how much training an employee takes. Invest in a warehouse labelling system. Ideally, these labels must be easy to read from a distance and easy to recognise. It should be able to identify them using barcode scanners at a distance to avoid confusion and errors.
Explain The Role Of Making Use Of Warehouse Management Software In Warehouse Optimisation?
Warehouses are places teeming with activity. Labours must complete multiple tasks at any moment, including moving products, packing, labelling, and fulfilment. Instead of trying to optimise for each of these activities separately, integrate your warehouse management software (WMS) with an inventory management system (IMS). This integration enables all tasks to be managed from one unified platform. A WMS will allow managers to keep notes on stock levels and inventory movements, which helps avoid stock control issues and unnecessary overhead. Yet, when combined with an IMS tool, the possibilities for your warehouse are endless.
Explain The Role Of Automating Shipping Routing In Warehouse Optimisation?
An essential step in the order fulfilment process is to ensure that packed goods go to the correct collections area for delivery. Instead of relying on human labour to do this, order routing automation can streamline the process.
Explain The Role Of Investing In Robotic Technology In Warehouse Optimisation?
Warehouses that relay in robotic technology will possess clear, tangible benefits of cost-cutting and increasing efficiency.
Explain The Production Planning And Optimisation?
Production planning is the placing of raw materials, resources, and steps to produce products for consumers. The role of production planning is to make your manufacturing process flow with maximum effectiveness by balancing your production needs with available resources in the most effective manner.
Explain The Importance Of Production Planning And Optimisation?
Neglecting your order fulfilment process leads to issues arising sooner or later. Small drawbacks may not be noticeable at first. But allow them to persist, then it will grow into a big one. These issues affect your entire business: Customers will get frustrated with delayed orders. Crew members will get stressed and demoralised while aching to keep up. It takes a production manager to diagnose and address the causes of bottlenecks. This will takes time and resources which could be spent elsewhere. Afterwards, measures need to be in a place that prevents similar from occurring.
Explain The Stages Of Production Planning And Optimisation?
The stages in production planning and optimisation are shown below:
Drafting the plan.
Routing
Scheduling
Execution
What Is Meant By Drafting The Plan?
4.Production planning is the process in production that ensures you have adequate raw materials, labour and resources to produce finished products to planed time. It is a crucial step in manufacturing management and planning. Complete production planning involves the precise tracking of:
Raw materials
Team members
Workstations
Processes
Supplies.
What Is Meant By Routing?
Routing is the route to be followed during each step of the production process. The manufacturing route defines the way from raw materials through to the manufacturing of a finished product. If done correctly, you'll know at what stage your item is at and which machine, tool, or work centre it needs to travel to next.
What Is Meant By Scheduling?
6.Production scheduling is the process of these steps to make sure they are completed economically. When an unusually big order comes in, you don't have to estimate, as you have the recipe for everything your businesses produces at your disposal. This recipe is vital in your bill of materials (BOM) and is a cornerstone of your Master Production Schedule (MPS).
What Is Meant By Execution?
The Executions are related to the steps of undertaking your production plan. Having already established our production planning, Routing and scheduling, the execution stage is when you issue supporting orders or instructions to enable production.
Explain Demand Planning, And Why Is So Important In Supply Chain Management?
Demand planning in the SCM is the process of forecasting demand so that accurate product delivery is achieved and consumers are always made happy. Efficient demand planning will produce accurate revenue forecasts, change the inventory levels with a change in demand, and increase the profitability for the product.
The market is uncertain, and demand plans need to keep up with the speed of the variations in the market. Suppose the operative who design the demand plans are not able to be agile. In that case, the business could end up with stock-exhausting and unhappy customers, or warehouses full of dead and unused inventory, low finance managers, and millions of money in wasted capital.
In an ideal environment, demand planners must be updated about the market, and decisions based on near real-time market data are also generated, rather than relying mostly on historical data. With the effective use of cloud-based platforms, it had already become more approachable.
What Are The Benefits Of Demand Planning?
Demand planning enables the business to be more proactive. It puts them in a position to avoid last-minute surprises. Improved demand planning provides many benefits, such as:
Lower costs of inventory: By accurate planning, the inventory costs are reduced
Reduction in stock-outs: By the help of effective forecasting and employing effective replenishment method, the issue of being out of stock will be reduced.
Reduced waste: Exessive inventory is waste, and it will reduce the space and also increase the cost of recycling. By the accurate planning and order, only an accurate amount of inventory will get placed, thus reducing the wastage.
Upscale the on-time delivery status: By strictly and closely following through the strict plans, the ETA of delivery made consistent with meeting the deadlines.
Reduction in expedited shipping cost: By good forecasting and selecting the most appropriate roots, the shipping charges are reduced.
Better negotiations with suppliers: with clearly established plans about the demand, the negotiation with supplier become smooth.
Explain The Steps That We Must Follow In Demand Planing?
When you implement demand planning, it's necessary to take a few crucial steps to ensure success:
Be inclusive of exhibiting the strengths, opportunities and risks.
To integrate successful demand planning, be sure to include all the right players. Inside out, demand planning is an effective way to highlight risks, opportunities and strengths for the rapid growth. Conversely, it may expose underutilised resources which can then trigger the need to increase marketing investments.
Get the appropriate software.
Focus on perennial improvement to keep demand and supply in sync.
Focus on perennial improvement to keep demand and supply in sync.
Planning technology is vital but will only improve operations if data collection is repeatedly analysed. Successful demand developers continually evaluated the variance between forecasts and the observed sales to fine-tune their forecasts and safety stock levels.
Explain The Inventory Planning And Optimisation As Well As Its Importance?
Inventory is stored goods that serve a current or approaching need. Manufacturing organisations hold raw materials, finished goods or in-process items to integrate into new stockpiles. Retailers stock finished as well as processed items for direct selling.
Almost every organisation holds inventory. Even service organisations, such as hotels or software development companies, keep maintenance, repair and operations (MRO) stock to support the business. Examples of inventory for a retail organisation might include towels and soap, light bulbs, dry cleaners, garbage bags for cubicle bins, pencils, pens and consumables for delivery trucks. Inventory the most significant assets on a company's books.
Organisations hold inventory for several reasons. By keeping a list, manufacturing or retail companies can ensure that they operate continuously, consistently and independently with scope for variations in customer demand or product delivery. In production, adequate inventory supports the companies to be pliable in output scheduling. You can anchorage bulk orders for price reductions with a planned inventory.
What Are The Steps In Inventory Management?
Following are the steps in inventory process flow :
Purchase: Companies buy goods based on inventory planning research or, if the organisation or company is new, on their best account of what is required. Although excess inventory is generally a headache, Companies may overstock when making their first purchases.
Store: Companies must store inventory in a clean and safe area, for which they will charge holding costs to cover the lighting, refrigeration and heating. Companies should devote time to researching and planning for convenient stock checking and retrieval from storage.
Use: Companies take stock items from inventory for their intended purpose as sales items, raw materials or repair parts.
Track: Tracking stock as Companies retrieve or consume it is essential to maintaining production flow, cash flow and happy customers.
Re-order: You can replenish inventory autonomously or manually. Management and strategy models help you to underline the optimised stock level to maintain, as well as the volume of items to order and collection frequency.
Forecast: Established organisations and newer companies that have undergone a few inventory cycles can make a forecast, inventory needs and timing. Predicting helps to ensure you maintain optimal stock levels.
What Will Be The Future For Supply Chain Optimisation?
Globalisation, technology and empowered consumers are changing the way businesses manage their supply chains. The future supply chains will be autonomous and take appropriate actions and augment the capabilities of humans. Supply chain operators will use advanced technologies, such as AI-powered control centres, to provide significant insights, and orchestrate activities across the supply chain. They'll point out anomalies in performance before they occur and have insights into where automation can deliver significant upscale advantages. These technologies will continue to improve supply chain optimisation:
Artificial intelligence: self-correcting AI will make inventory control more accurate and reduce stock wastage. Internet of Things: Data from IoT devices will supply insight into inventory location and status of inventory. Blockchain: Will verify authenticity, upscale traceability and clarity, and improve transactional trust. Intelligent order management: Supply chains will improve inventory visibility with accurate demand forecasting and also automation. Quantum computing: It provides Unprecedented computational power will solve unsolvable problems of the past. Digital twins: They are the virtual representations of intricate creations – let you track objects through entire lifecycles.
Sink Of Swim Report: How Information Technology Can Save Or Ruin Supply Chains
Access the short guide to this report by filling in the form below:
Clearly, any such list of frequently asked questions (FAQs) about supply chain can never be fully exhaustive. Neither is anyone, including us, the final authority and arbitrator on this or any other topic.
You will have your own opinions on many of these topics, and will have many other questions.
We throw open the comments section to you for your opinions and questions. We will try to address all of these, and the best ones will attract a reward in the form of one of our books, or publications.
ABOUT THE PRINCIPAL AUTHOR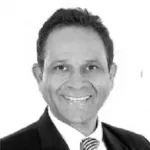 Today, Vivek and his partners are among 20-30 people on the planet earth who have this deep understanding of supply chain systems, practices and tools. CEOs, COOs, executives and Boards call them in most challenging situations once they know the full potential of supply chain based transformations. Following are key milestones in Vivek's journey:
Started in 1983 as a merchant navy cadet at 18 years age, worked his way to qualify as a Captain – qualified to take command of any merchant ship, worldwide.
Earned a top tier MBA from UNSW at the top of his class.
Joined highly regarded strategy consulting firm Booz Allen & Hamilton, consulting to the CEOs, Boards and senior management of global corporations within Australia.
To learn and specialise in supply chain – against all odds, sought out the co-inventor of supply chain in Germany and convinced him to be a partner in his firm, GLOBAL SUPPLY CHAIN GROUP, launched in January 2000.
More than 500 successful blue chip projects with high impact business transformations in large corporations using the full power of SUPPLY CHAIN MANAGEMENT.
4 Seminal and path breaking business books IN SUPPLY CHAIN MANAGEMENT – these are available in bookstores and universities and libraries worldwide.
Our Clients say it better than we ever could: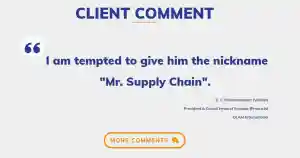 Our Clients come from a variety of industries – yet they have a common element. They rarely rest on their laurels, and are always looking to do better with less resources.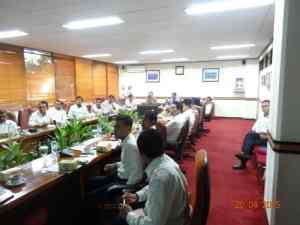 OUR PROJECTS - EFFECTIVE TRANSFORMATIONS
In the last 20 years we have completed more than 500 projects. Click below to see a sample of our projects.